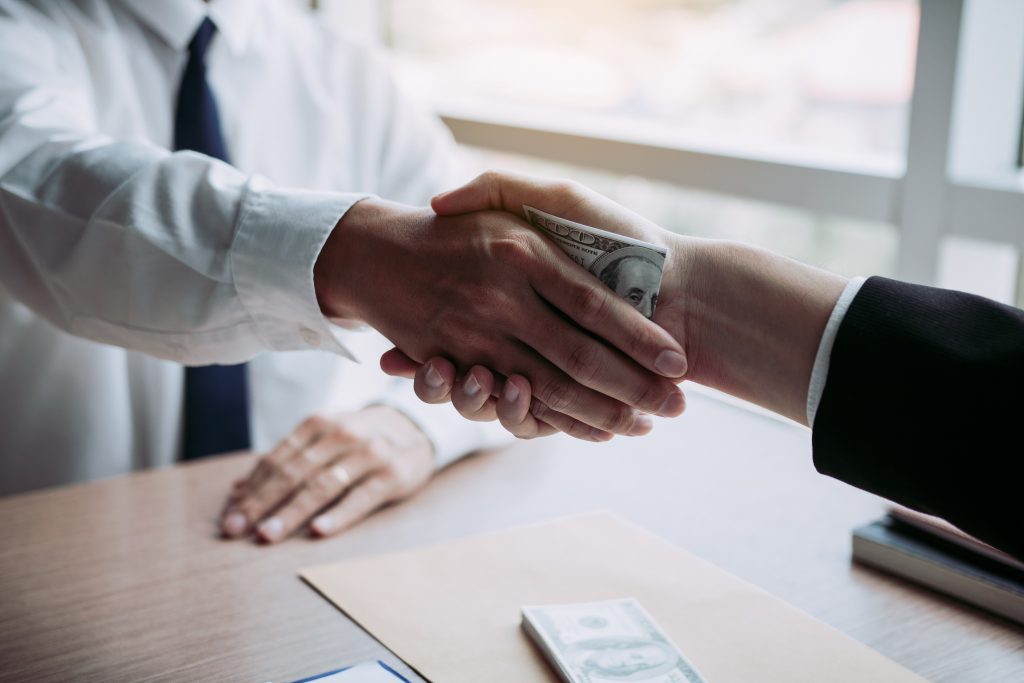 By Brooke Zarn and Kristine Baumstark

Payday lenders tend to trap people in a never-ending cycle of debt with outrageous interest, and studies show racial bias in industry marketing strategies. 
In April of 2021, the Los Angeles Times reported on a study from the University of Houston. Researchers found that payday and title lenders disproportionately target Black and Latino customers through marketing. 
Another study done in California in 2009 by the Center for Responsible Lending (CRL) shows that, even after controlling for income and other factors, payday lenders disproportionately set up shop in Black and Latino neighborhoods. 
This exploitative business model paired with an embarrassingly low level of government oversight has resulted in payday lenders having free reign to widen the wealth gap between white and non-white communities. 
They accomplish this through a variety of mechanisms. One of the most recent is the "true lender" rule, which allows them to skirt states' interest caps through "rent-a-bank" schemes where they use banks in states that don't have interest caps. For example, in states like Utah, where there is no cap, payday lenders charge interest rates of 600% or more.      
Sound predatory to you? Well, most of the country agrees with you.         
Public opinion on payday lenders
Most Americans agree that payday lenders are abusive and should be reined in with some common sense controls. A 2020 poll conducted on behalf of the Center for Responsible Lending found that payday lenders have a 62% unfavorability rating among Americans of all political leanings. 
In addition, 70% of those polled would support a rule capping payday lenders' annual interest rate at 36%. With that level of support, you might think regulation would be a no-brainer. Well, you'd be wrong.               
Purchasing the government
In "How to Buy a Regulation in Six Short Months," David Dayen explains how one of the nation's top payday lenders exercised influence over government regulators. 
At an industry webinar in September 2019, Advance Financial CEO Mike Hodges bragged about the level of access his donations provided: "I've gone to [Republican National Committee chair] Ronna McDaniel and said, 'Ronna, I need help on something.' She's been able to call over to the White House and say, 'Hey, we have one of our large givers. They need an audience.'"
And what a return they've got on their investment! In recent years, the Consumer Financial Protection Bureau made a slew of changes favorable to the industry, such as the "true lender" rule. An April 22 Politico article explains that thanks to then-acting Comptroller of Currency Blake Paulson and those in the House and Senate who support the industry, many lender-friendly rules could remain in effect despite this year's new administration. 
Some members of the U.S. House and Senate want to use their authority under the Congressional Review Act to undo the "true lender" rule, but there's a decent chance they just won't have the votes. Weakened rules have given this industry the power to prey on our already disadvantaged fellow Americans.                    
What you can do about it
If this makes you as angry as it does me, please join the fight against big money through Wolf-PAC, or renew your commitment. Together, we can do something about predatory lending and so many other issues that stem from big money in politics.