We are everyday Americans fighting for a government that works for we, the people.
Michael Monetta
National Director
Michael Monetta grew up in the sleepy little town of Claremont, New Hampshire. He didn't pay much attention to politics while playing soccer, going to concerts, following the Patriots and Red Sox or fishing on Lake Winnipesaukee, but once he began learning how much the corruption in Washington, D.C affects all of our lives by listening to independent media sources, he knew he had to get involved.
In 2014 he led the way to make Vermont the first state in American history to call for an Article V Convention for the purpose of restoring Free and Fair Elections. Since then he has been directly involved with four other states passing similar legislation. He is now the National Director of Wolf-PAC and spends most of his time working with volunteers throughout the country.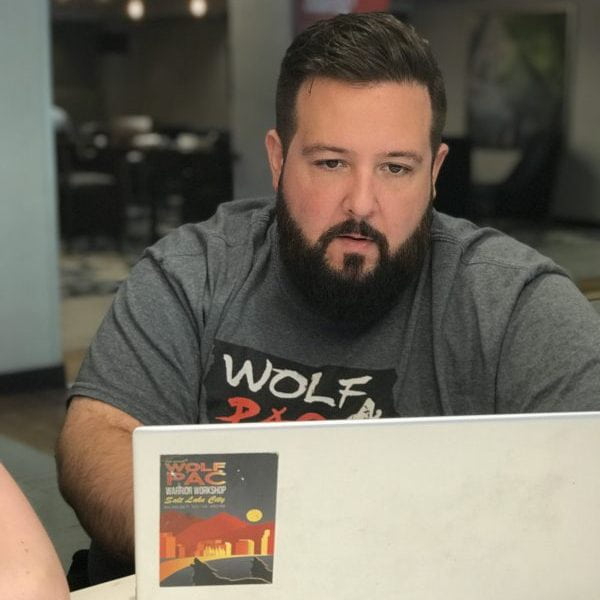 Josh Aciz
National Organizing Director
After working in multiple call centers as a supervisor and/or manager for the last 12 years, I was exhausted working for companies that continued to put profits over people, similar to how Congress puts big money donations over their constituents. I moved around for most of my adult life until one day I just had enough.
Shortly after getting married, my wife and I decided to move to Rhode Island, where I was born and raised. I was eager to volunteer for Wolf-PAC because I knew the plan and intentions to fix a broken system. I did my homework, trusted Wolf-PAC's plan and most of all I trusted the 97% of Americans who say we need to do something about the corrupting influence of big money in politics. With this newfound understanding, frustration and determination, I signed up the minute I was settled back home in RI. In just a matter of months, I became a Volunteer Organizer for the Wolf-PAC RI team, helping our Volunteer State Leader train and support other volunteers. Soon afterward, I gave testimony for the first time in the House and Senate committees in support of Wolf PAC's resolution. We continued to build our team while simultaneously working to push our resolution forward. We did not pass our first year but we learned a lot. Just being engaged in the process for the first time was invigorating.
So we pushed forward, we didn't give up and we got right back to work preparing for the next session. We spent many long days, nights, weeks, weekends, and months working as hard as we could in our free time to pass Wolf-PAC's Free and Fair Elections resolution. With only two days left in the session, we passed the House with overwhelming support. The following day, the very last day of the session, we passed the Senate with UNANIMOUS support. Every single Senator voted yes. It was truly an amazing experience and I was overwhelmed with emotion. A few months later I got a call from the Wolf-PAC National team and they asked me if I would be willing to work on this full time. I jumped at the opportunity to work 50 to 60 hours a week, fly around the country and do everything I could to help other states pass our resolution. I can't wait to experience that sense of victory and fulfillment once again with the thousands of hard-working volunteers all across the country. The day we get the 28th Amendment will be the greatest day of my life!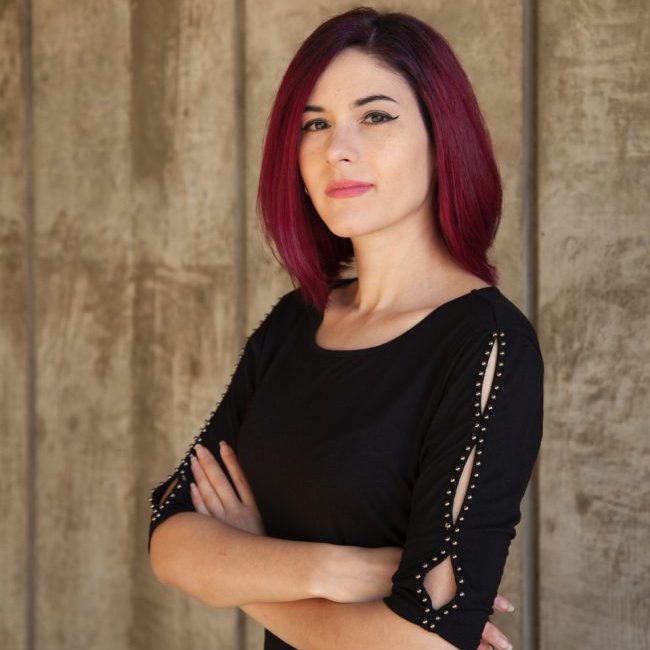 Rena Goldman
National Communications Director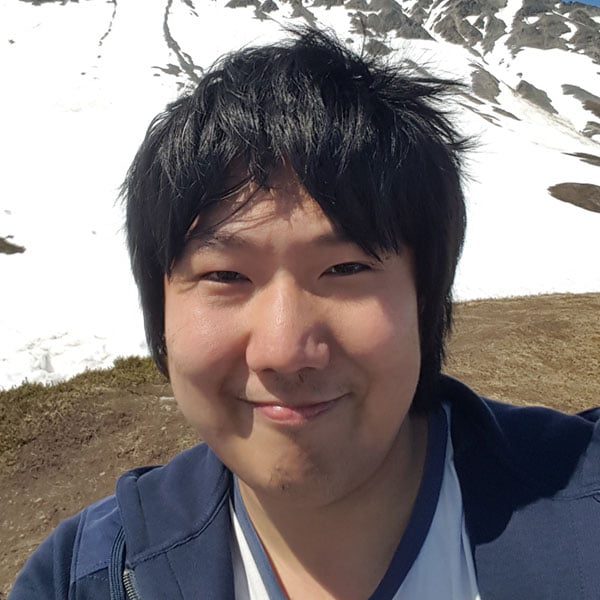 John Shen
National Legislative Director
Hello Wolf-PAC nation! My name is John and I was lucky enough to grow up in Waltham Massachusetts, thanks to my amazing immigrant parents. I attended Brandeis University where I earned a Bachelor's degree in Biology and Chemistry and I graduated from Yale University a few years later with a Master's in chemistry.
I began volunteering with Wolf-PAC shortly after the 2016 elections. The systemic corruption caused by excessive money in our election system had never seemed clearer to me as the fundamental issue standing in the way of our nation's growth and progress. I connected with how much Wolf-PAC respected the issue and how focused the organization is on our goal. In my time with Wolf-PAC, I've been able to meet the most compassionate and dedicated patriots I could have imagined and taken part in work that has given me true honest hope for our future.
I'm so grateful to all our members and volunteers for their passion and all the work that they do to drive our movement forward. In my spare time, I enjoy board games, cooking, hiking, and watching football.
National Coordinators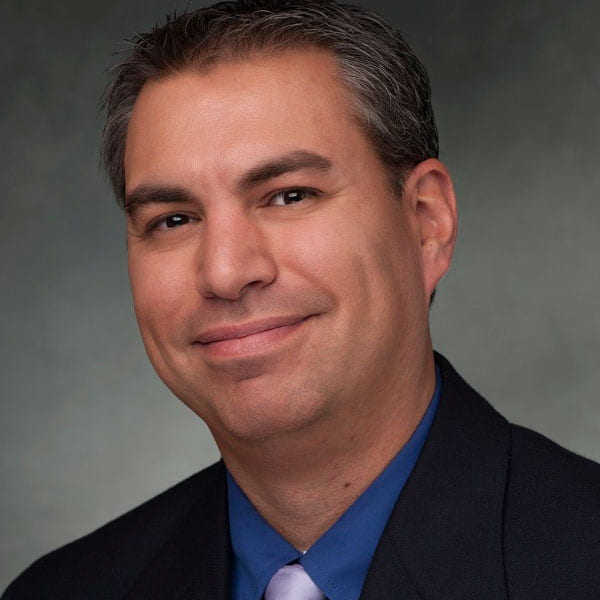 Eric Benevides
National Coordinator
I moved to the great state of New Hampshire in 2010, with my then 3 year old daughter Zoey, and wife Anna. When I'm not busy being an amazing husband and father, I turn computers off and on again as an Information Technologist for the University of New Hampshire. Frustrated with the state of our republic, and the overwhelming influence of money in our elections, I had a choice to wallow in self pity or fight for change.
I chose to fight, and discovered many organizations that shared my passion for ending the corrupting influence of money in our politics. However, one stood out with a plan that has the best chance of succeeding so I decided to join. That was many years ago, and though my title has changed from volunteer to Organizer to Organizing Director, and finally National Coordinator, I continue to fight! So one day I can turn to my daughter and say without hesitation "You can achieve anything, because in America your voice matters as much as anyone else's."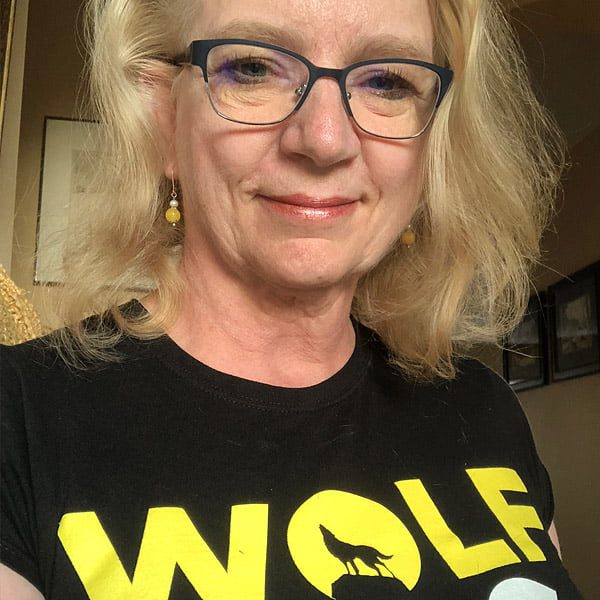 Joan Laundy
National Coordinator
I recently retired after forty-two years as a nurse, nurse practitioner, and certified nurse midwife. My heart breaks for those who need health care, and I would love to be working on that issue–but the reality is that nothing, NOTHING meaningful can be accomplished until we find a solution to the problem of big money in our politics. The dedicated volunteers of Wolf-PAC understand that, and I am honored to serve them.
I first joined the team as a new volunteer in August of 2015 and was very nervous at first, having never spoken to a legislator in my life. With coaching and some encouragement during team conference calls, I finally took the plunge about a month later. It was surprisingly easy and pleasant. There are many worthy causes vying for our attention, but I believe this one must be given our undivided attention and fixed first.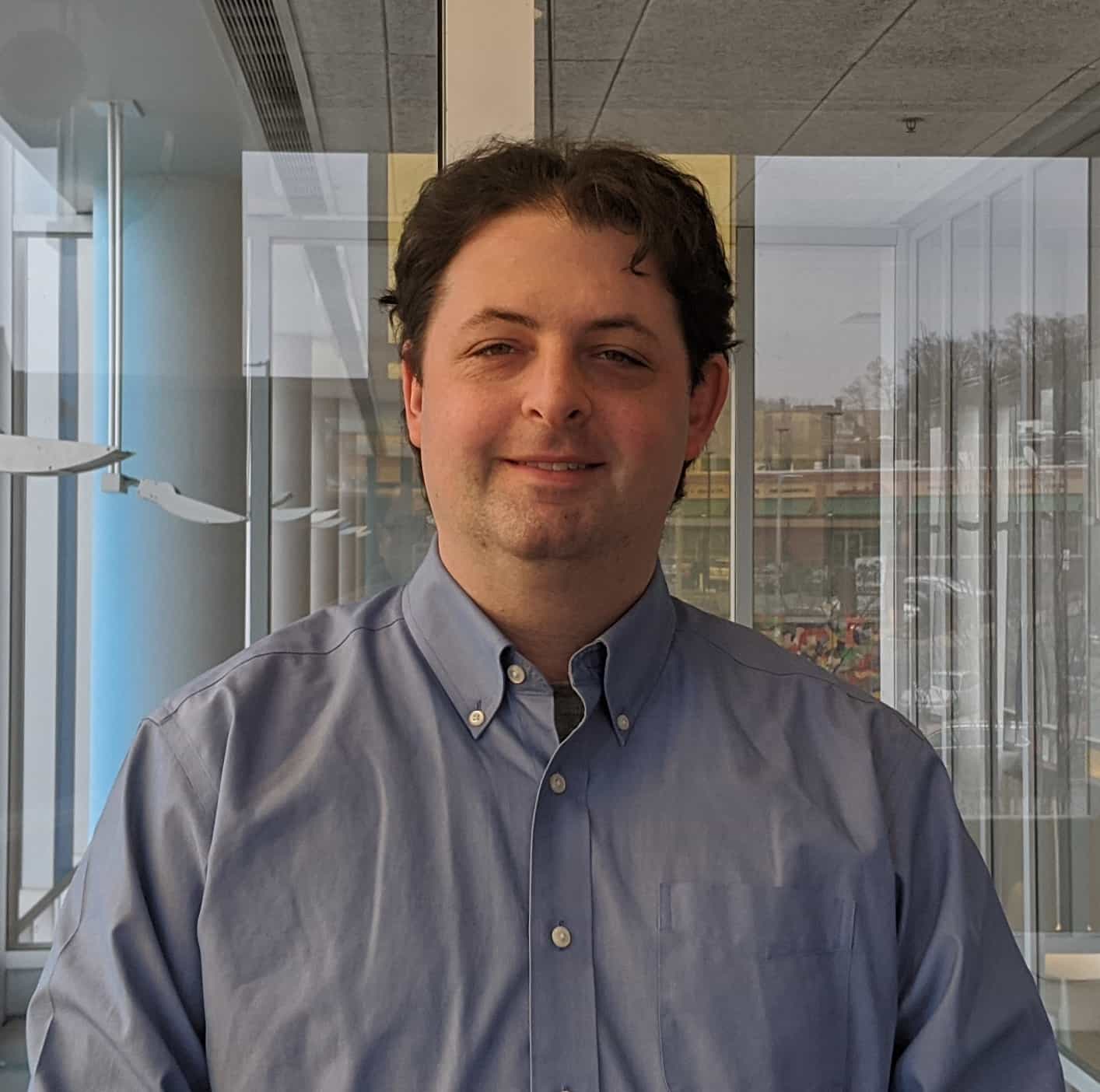 Sam Fieldman
National Council
Sam Fieldman joined Wolf-PAC on day one for two reasons, his twin girls, Hanna and Ginny who would be born a few weeks later. Sam went to Fordham Law School with the idea of learning to use the law as a tool to follow the instructions of our founders to create "a more perfect union." He began his legal career in the Public Integrity Bureau of the New York State Attorney General's Office, investigating political corruption, especially a pay to play scheme involving private equity firms and the 100 million dollar New York State Common Retirement Fund.Sam was working in the private sector when the Citizens United decision prompted him to study campaign finance law and how fix the problems created, not just by that decision, but by the Court going back to the 1970s. He found the Article V Convention process, but knew it could only be used with a large organization of dedicated volunteers. That was why he joined Wolf-PAC as soon as it was announced. Since that time, he has served in various roles and currently works for Wolf-PAC as an independent contractor filling the role of National Counsel and is a member of the Leadership Council.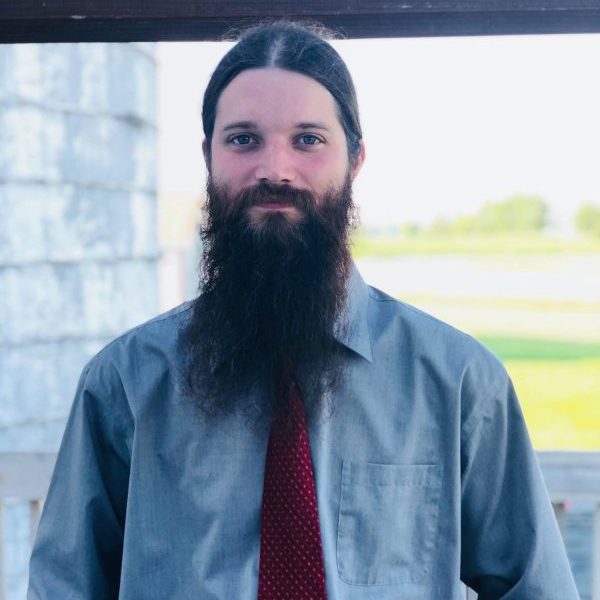 Justin Fiorille
National Coordinator
My name is Justin Fiorille, I'm from North East Ohio, and I started volunteering for Wolf-PAC in 2016 while I was in handcuffs and detained by DC Capitol Police (I'll explain later)… 
When I graduated with a mechanical engineering degree in 2009, the endless jobs promised were scarce to find in the wake of the housing bubble market crash, and it somewhat activated my political interests because I wanted to understand why that happened. I was lucky and within a year landed an aerospace industry job for the next 10+ years, but the concern never left me. When I learned that my company had a corporate Super PAC, I went down the next rabbit hole of research that lead to my firm understanding of big money and dark money as the root of our country's most important problems.
While attending the 2016 Democracy Spring mass protest rally in Washington DC, I was arrested and made friends with a fellow detainee that happened to live near me, and it turns out he also volunteered for Wolf-PAC! I thought, "Ohio has a Wolf-PAC team?? Count me in." So in I went and here I've stayed because no other group I've been a part of has taught me so much and convinced me so thoroughly that we can win the change we need for our country and our future!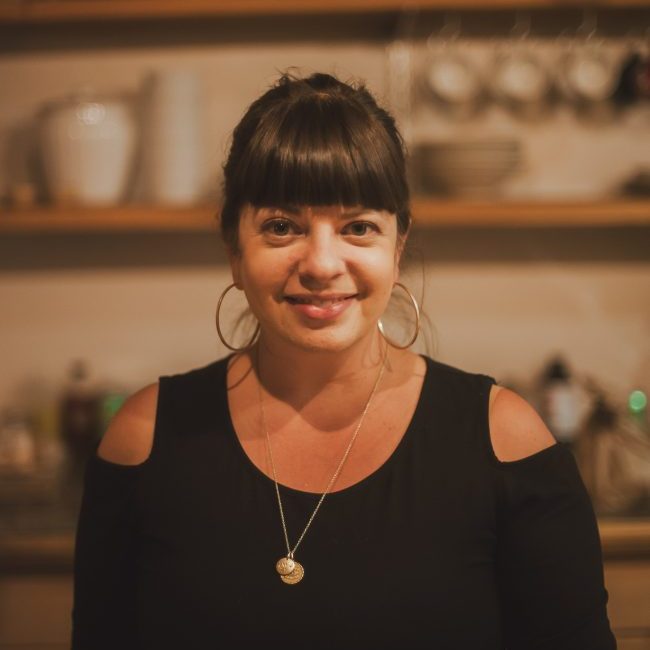 Marianne Sundquist
National Coordinator
Marianne was born on the east coast, grew up in the Midwest and now lives with her husband and two boys in New Mexico. She works as a chef, running a catering company and cooking out in the wild whenever possible for groups of hungry campers. 
It wasn't until she had kids that Campaign Finance Reform became a big deal in her life. "As a parent, I felt a responsibility almost immediately to not only their day to day wellbeing, but the quality of their future, and the future for all children really. All of the issues that will impact them are directly and indirectly impacted by the unfair influence money has on our political system. I knew this was the issue I needed to work on."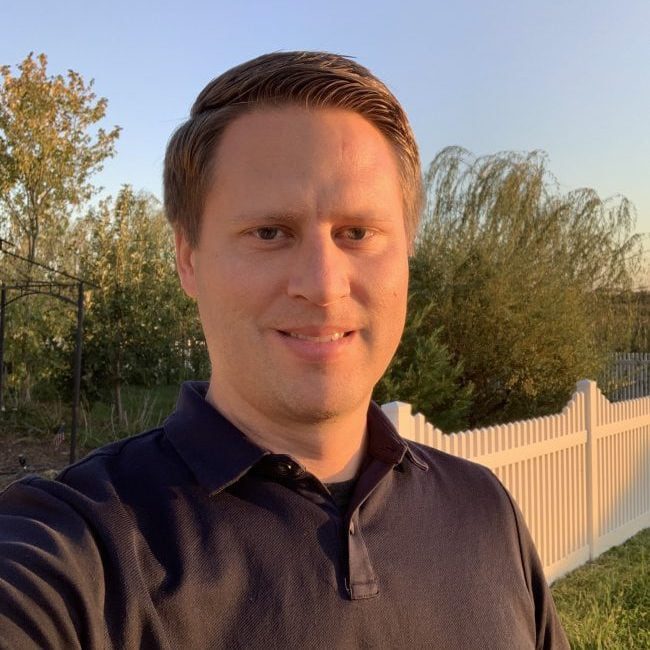 Nathan Schreppler
National Coordinator
Nathan Schreppler is the national coordinator for Wolf-PAC in Delaware and Maryland. He grew up in Delaware continues to live there as an active member of the community. Nathan is a husband and father of two young children. He works at an electric distribution cooperative as an engineer and is the manager of the System Control department. He manages the dispatch group as wells as oversees smart grid technologies and communications.
"I was looking for a way to be more politically active and quickly realized that campaign finance was the issue that motivated me most. As an engineer, it was easy to see that every other problem that concerned me revolved around this single issue. So many of the problems we see today are just symptoms of an underlying structural problem; our government is not working for everyday Americans, but those funding their campaigns. I spent a lot of time looking for the best way to deal with this problem and found Wolf-PAC as the group working on the strongest and most direct path to a solution. I have been with Wolf-PAC for almost three years and helped lead Delaware to introduce legislation and continue working to pass in our state. I am looking forward to continuing our efforts and pushing Delaware and the country towards real reform!"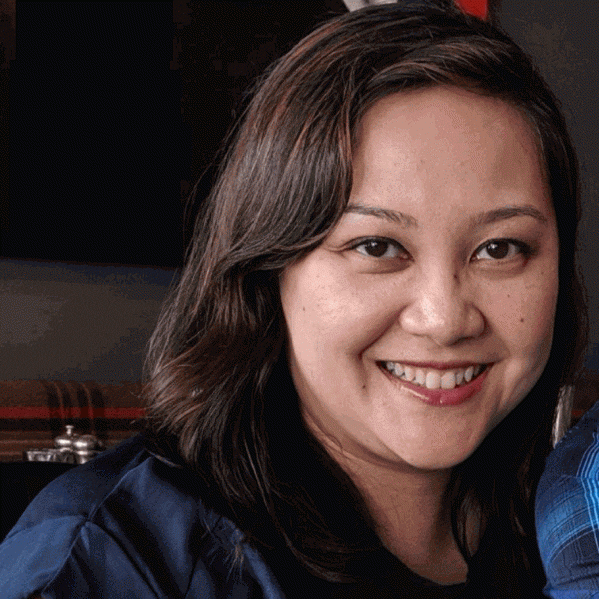 Eleanor Bahoy
National Coordinator
My name is Eleanor Bahoy and I live in New Jersey with my husband and 2 kids (ages 7 and 10 years old). I joined Wolf-PAC after the 2016 elections because the issues of income inequality and campaign finance reform struck a cord with me. One of my friends suggested I check out Wolf-PAC since I was very vocal about those corruption issues which I grew to learn about.
I know in my heart that our republic is dying due to the undue influence of money in our politics. It's a shame that life-saving legislation cannot get passed because our representatives in the government are catering to their donors rather than the voters they claim to represent. We are at a critical time in history and if we don't band together to address this greed and corruption then I fear our future is doomed.
I've met some of the most authentic and sincere volunteers in this organization and it's an honor to be fighting alongside them. We must do this together and not give up until we put an end to corruption and our representative democracy is restored. I am doing this for the future of my children and their generation!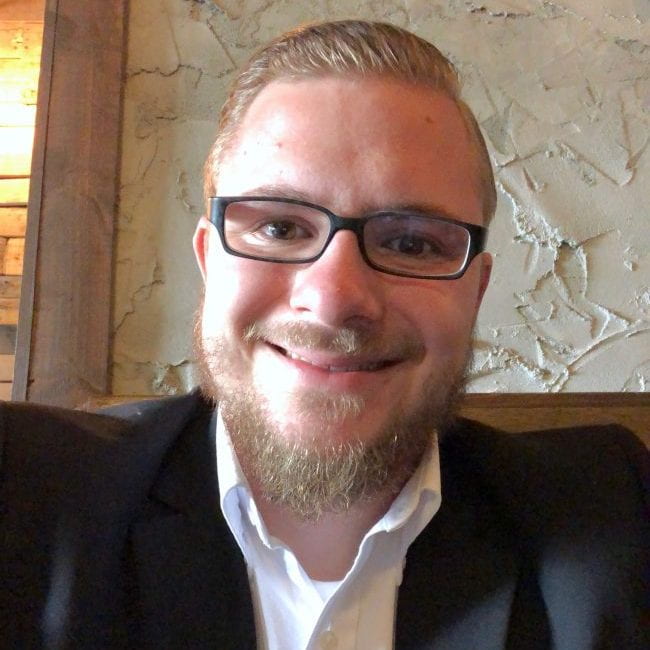 Scott Bajgrowicz
National Coordinator
I was born and raised on the East Coast of Florida, a little south of where the Space Shuttles were launched. My dad worked as an electrical engineer and up until she had me my mom worked as an elementary school teacher. I had an interest in politics from an early age. One time when I was around nine, I remember hearing on the news that the President was coming into town and begging my dad to take me. When I finally convinced him, I recall running around to all the kids on my elementary-aged soccer team bragging about what I would get to do that day after our game (I still don't think they cared less!)
My interest in news, politics and current events continued in various degrees throughout my childhood and into my college years even as I began to sense that something in our public dialogue was broken and experience several dramatic shifts in my political views. Though I loved talking with (or debating!) friends on policy issues, following national elections and heading to the polls each cycle, I never ultimately anticipated becoming an activist. That started to change during the presidential election of 2016.
It was during that crazy and unpredictable cycle that I began to better understand the level of corruption that existed in the establishment parties on both sides of the aisle and began to observe unethical campaign finance behavior as the common denominator to a bulk of the breakdown I observed. I became wary of our current political system being more a competition of existing power and influence rather than one of ideas and civic character. Furthermore, I became convinced that there wasn't a simple left or right topical answer to the problem. There was something deeper going on and the system itself needed to change. I signed up for Wolf-PAC after the election when (like so many others) I reached a breaking point and became convinced that I could no longer "just vote" and confine civic participation to casual conversations or "reply" boxes on Facebook. Our broken campaign finance system was an urgent problem and I had to get involved.
I've been affiliated with Wolf-PAC for almost three years now, and have been privileged to serve on the Florida team as both a local Organizer and later their Organizing Director. Outside of Campaign Finance Reform, I'm most passionate about issues pertaining to economic justice and how we can enrich, empower, and show respect for vocations at all levels of society.
I currently work as a salesperson in Jacksonville, FL. and enjoy performing freelance graphic design and marketing-oriented work on the side. In my free time, I enjoy taking walks while listening to music, discovering local brews with friends, and enjoying podcasts and YouTube videos on Design, Architecture, Urban Planning, Science, Geography and other nerdy topics.