The Texas Pack
No Taxation Without Representation
With your help Texas can lead the nation in restoring a government of, by, and for the People.
Current Status: TX HJR-121 was introduced in the 86th #TxLege by bipartisan joint-authors: 2 Republicans + 2 Democrats, including the Speaker Pro Tem and 2 committee chairmen!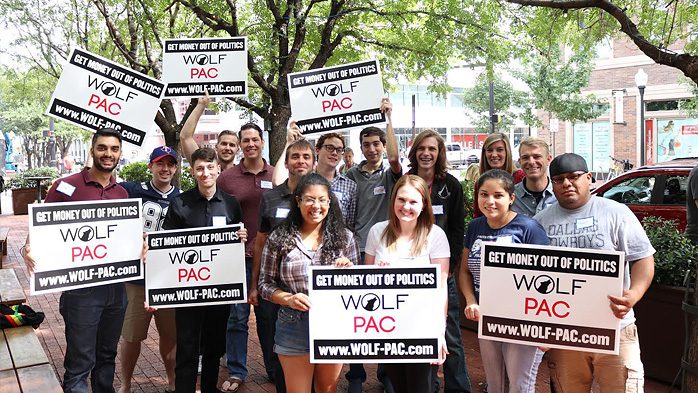 Action One for Texan Citizens
After you complete this important action email texas@wolf-pac.com and let the team know. Thank you for taking action to help restore democracy!
Action Two: Do More
Progress is made during the interim!
Time to act is now!
Please let us know which describes you best.
All Star: I can give up to a couple of hours a week to try and win
Starter: I can do something quick & simple at least once a week
Reserve: I can't commit but if you need something important a couple of times call me & I'll do it.
Supporter: I have zero time, but I'll sponsor someone to get to the committee hearing (wolf-pac.com/donate_tx)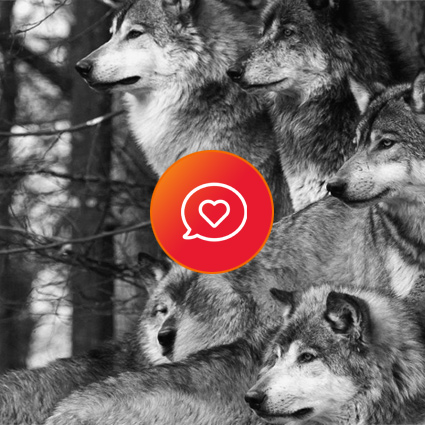 Look up your State Legislators? Who represents you in the upper and lower houses of your state? It's crucial to get to know your state legislators so that you can start a dialogue and get them to support our mission — you have a lot of power on the local level, time to start using it!
---
If you live in Texas we really need you to join the team!
There are many different levels of participation and ways to get involved. Each person who joins us makes us that much stronger. Sign up to volunteer and get connected with the local Texas team today.
Once you are a volunteer and have logged in, you can take the state action quiz and move on to unlock the next level of engagment. But you need to volunteer and log-in first, so get to it! The buttons for both are just above.
---
For helpful resources and quizzes that teach more about Wolf-PAC's mission, visit the learn more section.