The Indiana Pack
Honest-to-Goodness Indiana
Now is your chance to help Indiana make real historic change to save the Republic!
Current Status: During our years of fighting corruption in Indiana, we've had some support with Indiana Legislators. However we have discovered that many prefer to hear from constituents in their district. Your help is crucial to gain access to these legislators to earn their support. Without them, we will struggle to pass in committees and floor votes.
We need passionate volunteers to expand our activities and build support. We need one volunteer in each and every house district in Indiana. No matter your strengths or skills, the Indiana team has a job for you!
Action One: Break the Ice
Step 1 – Find your legislators at [https://openstates.org/find_your_legislator/]
Step 2 – Get in touch with at least one of your legislators
Step 3 – Get to know your legislator (discuss work, hobbies, what legislation are they working on this year, etc.)
---
After you complete this important action email indiana@wolf-pac.com and let the team know. Thank you for taking action to help restore democracy!
Action Two: Get to Know the Pack
Attend a Game Night
During the lockdown in 2020, we decided to start having weekly team game nights to preserve our sanity. We soon realized that these game nights have great potential as a way to help team members and their friends get to know each other in a welcoming, pressure-free environment.
– You will get details on how to join a game night when you contact the Indiana team (Indiana@wolf-pac.com)
– Fridays at 7pm-9pm Eastern, unless circumstances change
– You can attend for as long as you want: the full 2 hours, or just 10 minutes
– Bringing along a friend is encouraged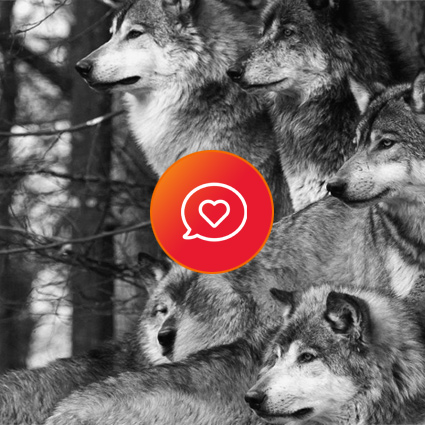 Look up your State Legislators? Who represents you in the upper and lower houses of your state? It's crucial to get to know your state legislators so that you can start a dialogue and get them to support our mission — you have a lot of power on the local level, time to start using it!
---
If you live in Indiana we really need you to join the team!
There are many different levels of participation and ways to get involved. Each person who joins us makes us that much stronger. Sign up to volunteer and get connected with the local Indiana team today.
Once you are a volunteer and have logged in, you can take the state action quiz and move on to unlock the next level of engagment. But you need to volunteer and log-in first, so get to it! The buttons for both are just above.
---
For helpful resources and quizzes that teach more about Wolf-PAC's mission, visit the learn more section.