People have the Power to Save American Democracy!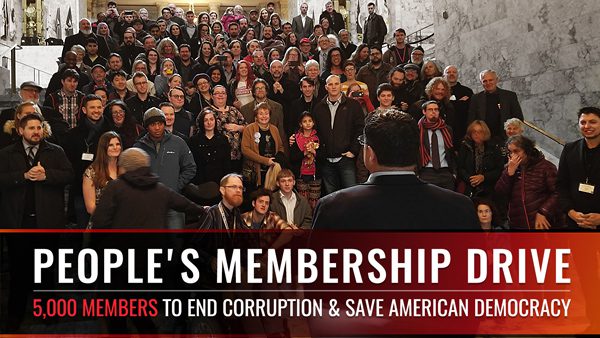 ---
It's time to end corruption and save American Democracy. Wolf-PAC is people-powered, and our members are the lifeblood of our organization. Standing together, we will add an amendment to the U.S. Constitution that fixes our broken campaign finance system and ensures Free and Fair Elections. Each and every person who joins us empowers us to expand our team, run elections, educate the public, pass our critical legislation, and fight for a better future for all of us. Thank you.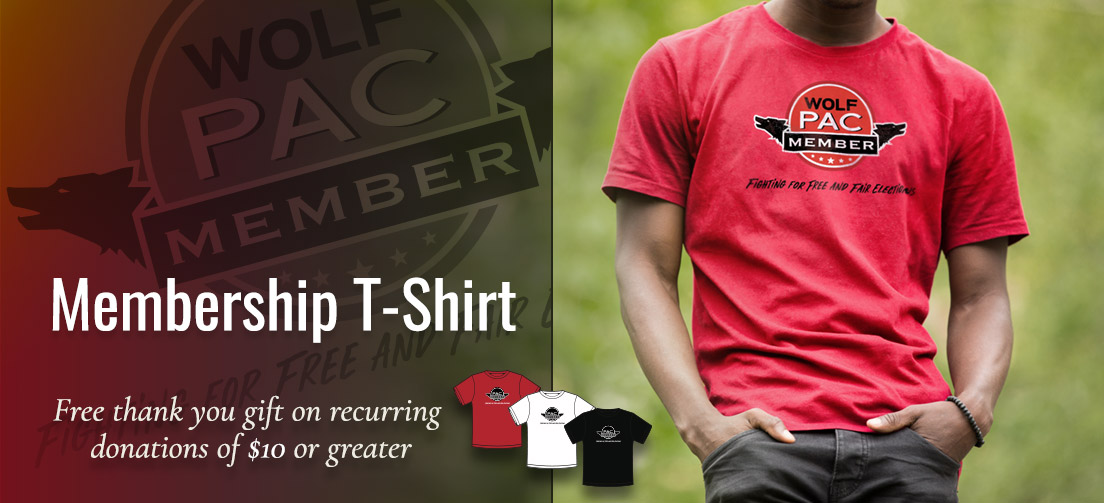 Fill out the claim form after donation to choose size, style, and color!