Wolf-PAC Volunteer T-Shirts
Every design on this page was created by one of our amazing volunteers.
$28 for the 28th! Support the fight for a 28th Amendment to the U.S. Constitution that will end the special interest takeover of our government and restore power back to the people!
All designs available in men's or women's style (black only)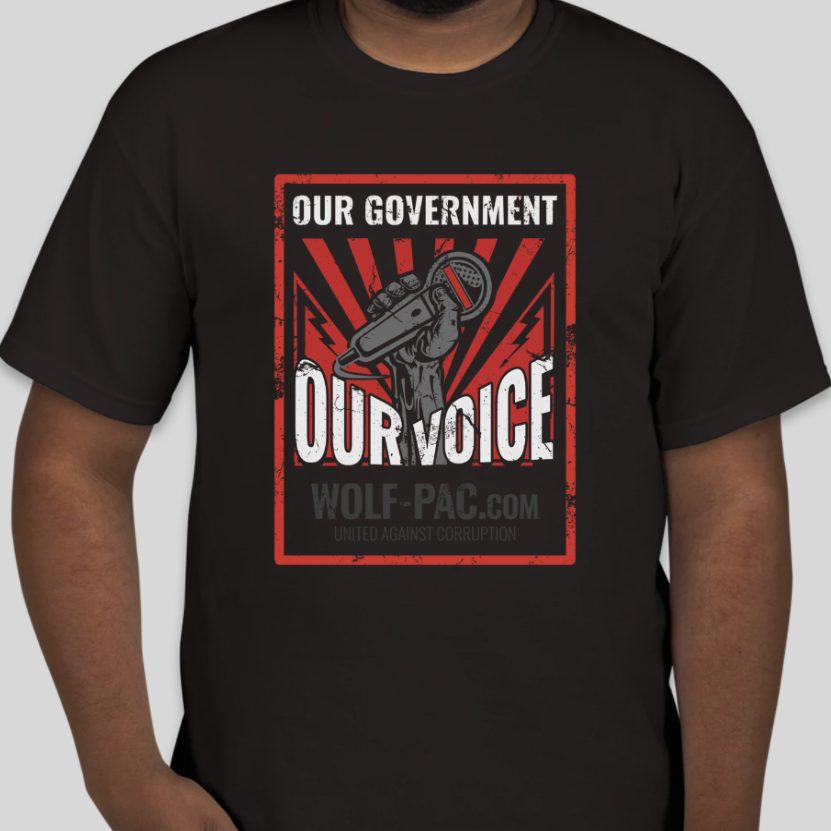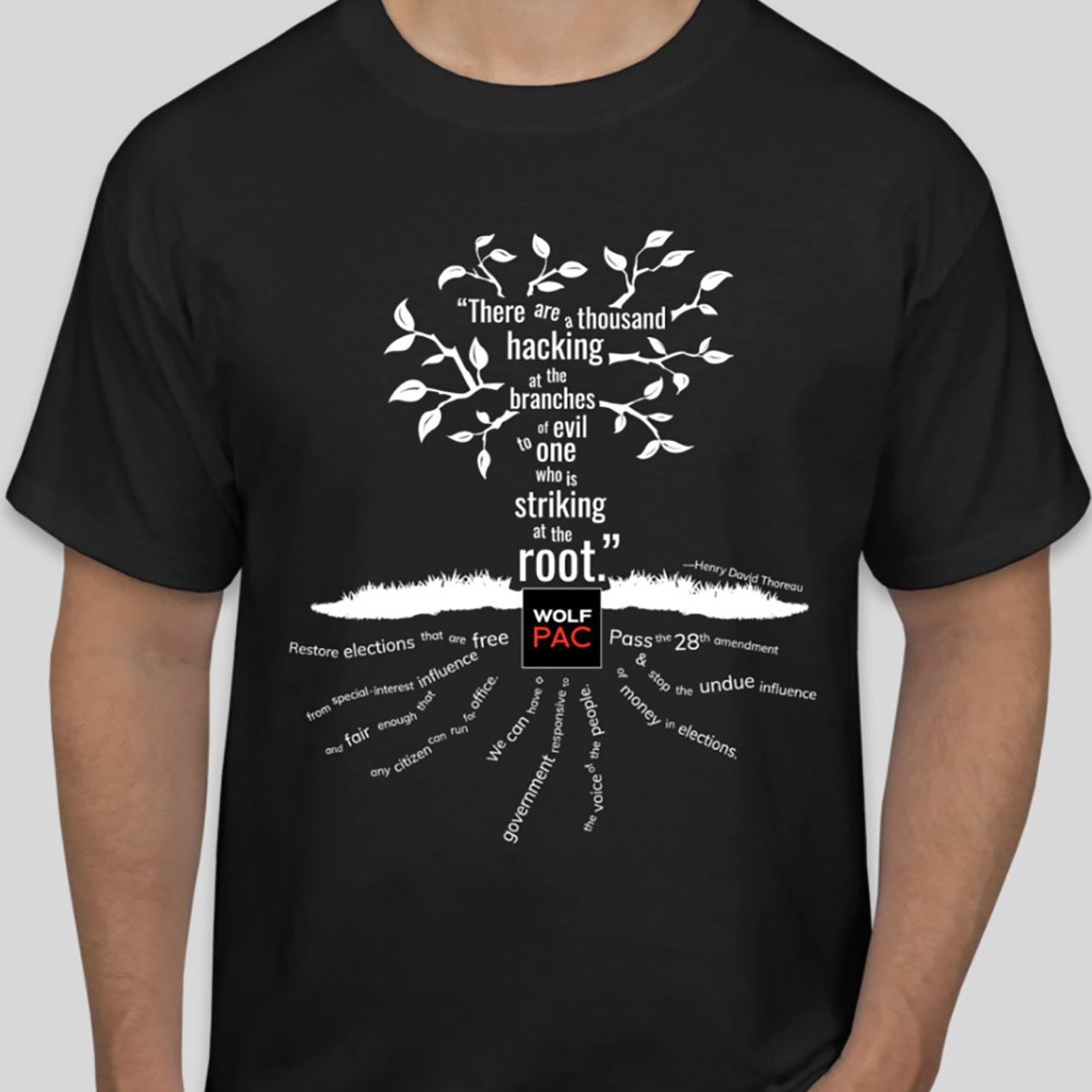 Rootstrikers
Volunteer design contributed by Katie Schumack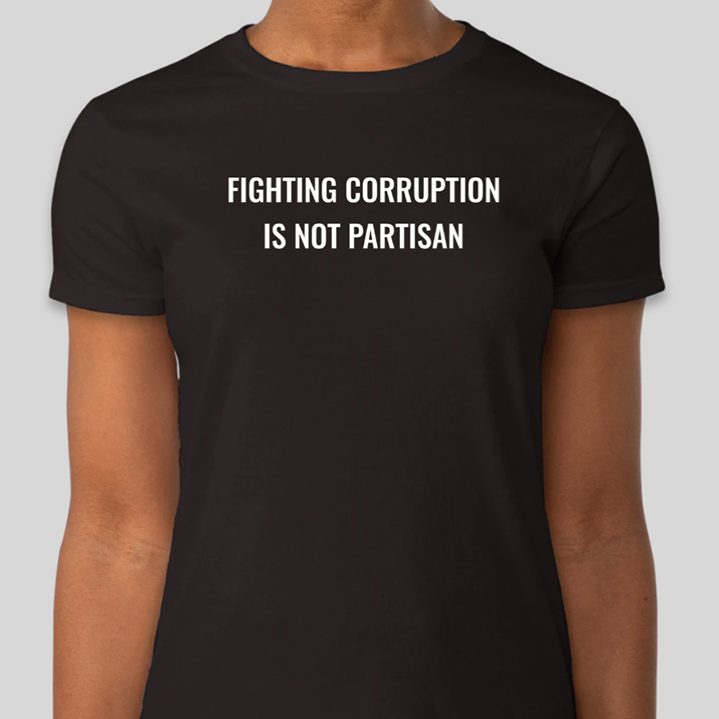 Fighting Corruption is Not Partisan
Volunteer design contributed by Jayson Argento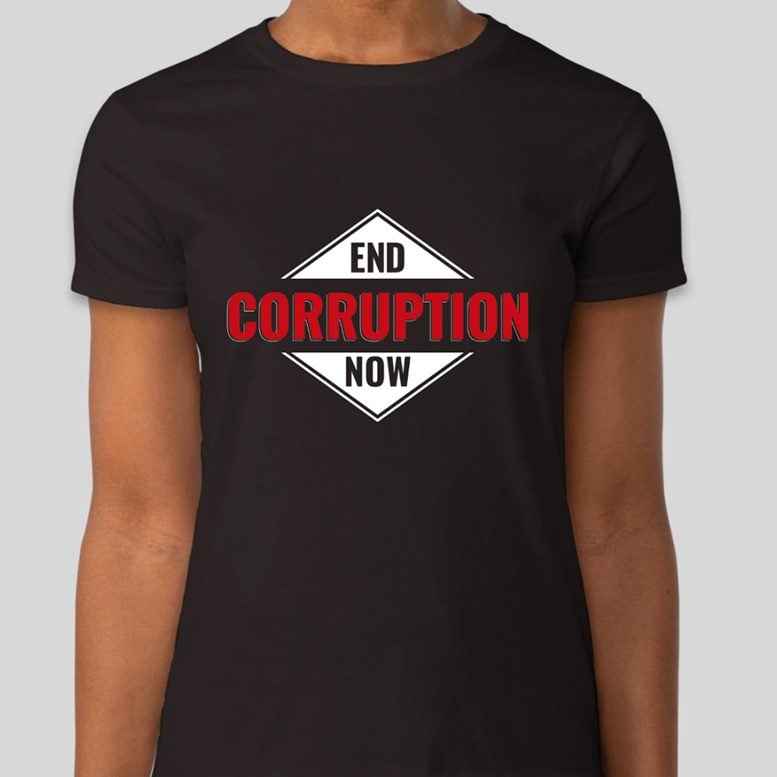 4.3oz (145 grams)
Fine Jersey, crew neck
100% combed ring-spun cotton
Fill out your donation and gift preferences below.
Looking for other goodies and apparel?