Wolf-PAC Hoodie
Chip in $55 to support the fight for a 28th Amendment to the U.S. Constitution that will end the special interest takeover of our government and restore power back to the people!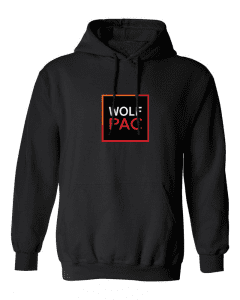 8.5 oz (280 gm)
Cotton/polyester blend fleece (80% cotton/20% polyester)
Split stitch double needle sewing on all seams
Standard fit
Fill out your donation and gift preferences below.
Looking for other goodies and apparel?